Kelly Loeffler is
for Kelly and is always Looking
out for herself

not Georgians.
Unelected Senator Kelly Loeffler is resorting to the lowest of the low attacks and that's because she has nothing good to say about herself or her record in Washington. As a "poster child for Washington swampiness," Loeffler profited off the pandemic after a private briefing about the coronavirus.
At the same time, she downplayed the threat to Georgia and has blocked additional relief for months.
Her health care plan would eliminate protections for pre-existing conditions – even in the middle of the pandemic – and she is facing ethics complaints for breaking federal law.
Read more about Loeffler's "minefield" of self-serving corruption all to put Kelly – not Georgia – first: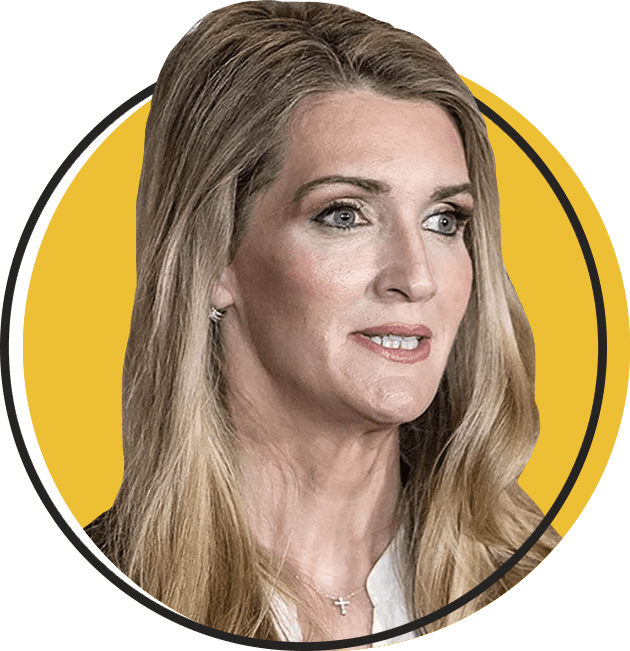 Loeffler Downplayed The Pandemic While Profiting Off It
The same day she received a private, Senators-only briefing on the pandemic, Kelly Loeffler began selling off $3.1 million in stocks and bought shares in a teleworking company, and her husband later bought stock in a company that makes PPE. At the same time, she downplayed the risk the virus posed. In the months that followed, she has opposed providing further relief for Georgians. 
LOEFFLER PROFITED OFF THE PANDEMIC
The same day she attended a private, Senators-only coronavirus briefing, Loeffler initiated a seven-figure stock sell-off. The flurry of activity was notable because she didn't make a single stock transaction between the time she joined the Senate and January 23, 2020, the day before the briefing.
Read more:
Sen. Kelly Loeffler (R-GA) reported the first sale of stock jointly owned by her and her husband on Jan. 24, the very day that her committee, the Senate Health Committee, hosted a private, all-senators briefing from administration officials, including the CDC director and Anthony Fauci, the head of the National Institute of Allergy and Infectious Diseases, on the coronavirus. 
That first transaction was a sale of stock in the company Resideo Technologies valued at between $50,001 and $100,000. The company's stock price has fallen by more than half since then, and the Dow Jones Industrial Average overall has shed approximately 10,000 points, dropping about a third of its value.
It was the first of 29 stock transactions that Loeffler and her husband made through mid-February, all but two of which were sales. One of Loeffler's two purchases was stock worth between $100,000 and $250,000 in Citrix, a technology company that offers teleworking software and which has seen a small bump in its stock price since Loeffler bought in as a result of coronavirus-induced market turmoil.
In the weeks after her spate of stock trades, Loeffler sought to downplay the public-health and financial threats posed by the coronavirus. 
…MEANWHILE, LOEFFLER REFUSEs TO EXPAND UNEMPLOYMENT RELIEF AS MILLIONS remain OUT OF WORK, & HAS FAILED TO secure FOR ADDITIONAL RELIEF
Loefller said she was "not seeing a big need to extend the federal unemployment insurance" and called an extension of the $600 enhanced federal benefits an incentive not to work. 
Instead of calling on Majority Leader Mitch McConnell to bring real COVID-19 relief to the Senate floor, Loeffler voted for a sham relief bill that her Washington allies thought would provide "political cover." In reality, the bill cut federal unemployment assistance in half while failing to provide relief for towns and cities from the economic fallout of COVID-19. 
And in the final weeks before the election, Loeffler bragged that she was "leading the charge" to ram through a Supreme Court Justice instead of pursuing a COVID-19 relief bill.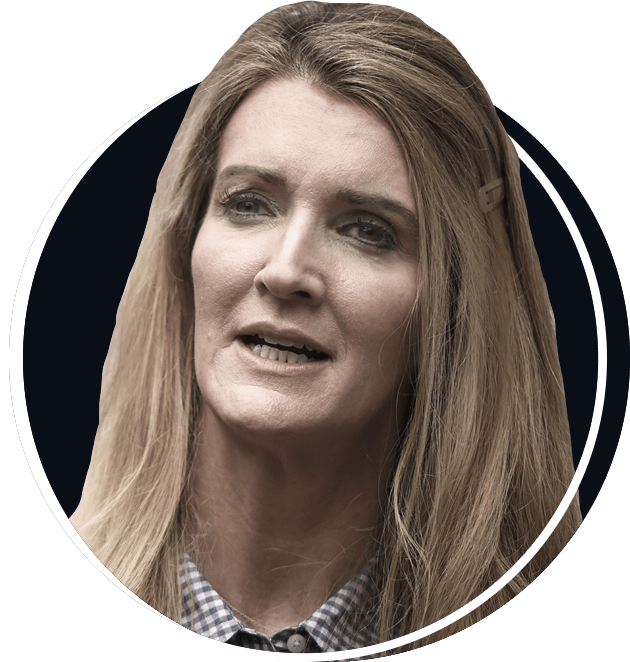 Loeffler Is A "Walking Conflict Of Interest," "Poster Child For Washington Swampiness"
From the moment she was appointed to the Senate, Kelly Loeffler has been "a walking conflict of interest" who has faced a "minefield" of ethical issues, both in the Senate and in her campaign, making her a "poster child for Washington swampiness."
LOEFFLER GOT A MASSIVE PAYOUT WHEN SHE LEFT COMPANY THAT OWNS THE STOCK EXCHANGE, THEN WAS APPOINTED TO COMMITTEE THAT OVERSEES IT
On Loeffler's way out of Intercontinental Exchange, the company that owns the New York Stock Exchange, Loeffler received a "lucrative parting gift." Then, Loeffler was appointed to a Senate Committee that oversees the same company that granted her a golden parachute on the way to the Senate. 
Before her Senate appointment, Loeffler held a "high-paying" senior executive position at the company that owns the New York Stock Exchange.
When Loeffler left the company, she was awarded a golden parachute worth more than $9 million from the company. Though she was "poised to forfeit" her shares and stock options by leaving, the company "altered the terms of the awards, allowing her to keep them." 
When Loeffler arrived in the Senate, she was appointed to the very Senate Committee that oversees the company that rewarded her on her way out the door. 
Loeffler has reported owning between a $5 million and $25 million stake in the company.
AT LOEFFLER'S FORMER COMPANY, SHE MARKETED AN OFFSHORE TAX SCAM FOR WALL STREET BANKS DURING THE GREAT RECESSION
Loeffler's former company marketed an offshore tax shelter at Ugland House, "the world's most notorious tax haven," helping the wealthiest banks who contributed to the Great Recession keep getting wealthier. 
Loeffler's company, Intercontinental Exchange "created a way for the world's biggest banks to keep trading in the very financial instruments that contributed to the crisis in the first place." 
As the top communications and marketing officer at the company, Loeffler "helped establish and market that tax dodge and give the banks a new lease on derivatives trading." 
The offshore tax haven known as Ugland House has been called "notorious" and "makes a mockery of the U.S. tax system" by allowing the largest financial institutions to dodge U.S. taxes. 
LOEFFLER SOLICITED DONATIONS FROM THE U.S. CAPITOL & NOW FACES ETHICS COMPLAINTS 
Loeffler solicited campaign donations during an interview on Capitol grounds, a violation of both Senate ethics rules and federal law that sparked multiple complaints and a request for a Department of Justice investigation. 
Read more:
U.S. Sen. Kelly Loeffler is facing a pair of ethics complaints after she solicited campaign contributions for her runoff campaign during an on-camera interview at the U.S. Capitol.
The Democratic Party of Georgia and the American Democracy Legal Fund both filed complaints with the Senate ethics committee focused on her Wednesday interview with Fox News, when she told the audience to visit her campaign website to "chip in $5 or $10 to get involved, volunteer.
The complaint against Loeffler from the American Democracy Legal Fund said the Republican's violation was cut and dry. Brad Woodhouse, the group's president, said the "fundraising solicitation from the Capitol was illegal, plain and simple."
LOEFFLER MAY HAVE USED A "TAX LOOPHOLE TO WRITE OFF CAMPAIGN JET."
Kelly Loeffler uses a private jet to travel between Washington, D.C. and Georgia, showing just how out-of-touch she is with Georgians who are struggling to make ends meet during a pandemic. Loeffler has tried to keep the jet a secret from Georgia voters, chartering the jet under a system offering "anonymity," and listed the jet as "not available for public tracking per request from the owner/operator" in a flight-tracking system.
But now, Loeffler is facing additional questions about her private jet…
Loeffler may have used Trump tax giveaway to write off her multimillion-dollar plane.
From Salon:
Despite her campaign's claims that she uses the plane to 'save taxpayer money,' Loeffler, a former asset management executive, may well now have joined the "frenzy" of Wall Street money managers who leapt at a loophole in President Trump's 2017 tax bill that turns private jets into flying tax shelters."
Embedded in that bill is a provision that permits a company to write off the full price of a new or used airplane against the company's earnings.
It is not clear how much Loeffler paid for the jet, a 2010 Bombardier Challenger 300 that she has used for campaign travel, but an online listing asks $9.7 million for the same model and year.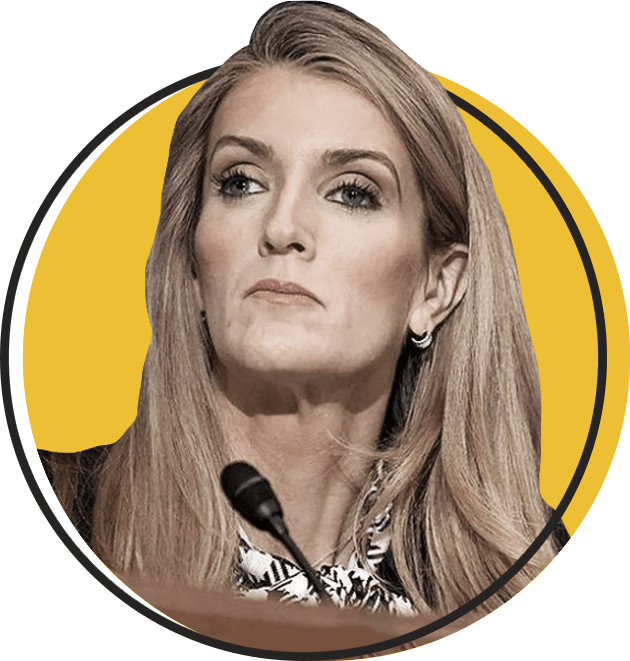 LOEFFLER WILL NOT PROTECT PRE-EXISTING CONDITIONS
In the middle of a pandemic, Kelly Loeffler put forward a plan that will eliminate guaranteed protections for pre-existing conditions like asthma, diabetes, heart disease and those who contract and recover from COVID19. She's also supported the health care lawsuit that will overturn the Affordable Care Act and its health care protections and benefits.
Loeffler's plan will eliminate guaranteed protections for pre-existing conditions like asthma, diabetes, heart disease and those who contract and recover from COVID19. According to Politifact:
The GOP Georgia senator's new plan offers no details on how protections for people with preexisting health conditions would be ensured.
Two provisions in the plan indicate protections will be less than those provided by the Affordable Care Act, experts say.
Loeffler's proposal would codify into law the junk insurance plans pushed by the Trump Administration, which are not required to cover pre-existing conditions, can impose coverage limits, and allow insurers to keep massive amounts of their profits instead of investing in patients' health care. 
LOEFFLER HAS STOOD BEHIND GOP EFFORTS TO OVERTURN THE ENTIRE AFFORDABLE CARE ACT, EVEN AS 1.8 MILLION GEORGIANS RELY ON ITS PROTECTIONS FOR PRE-EXISTING CONDITIONS
Loeffler voted to allow the Department of Justice to support the GOP lawsuit that would overturn the Affordable Care Act and end health care coverage protections for 1.8 million Georgians living with pre-existing conditions. 
Loeffler has said she is "100% supportive" of President Trump's agenda, which includes efforts to overturn the ACA. 
Loeffler proudly said she was "leading the charge" to confirm Trump's Supreme Court nominee who was critical of the ACA.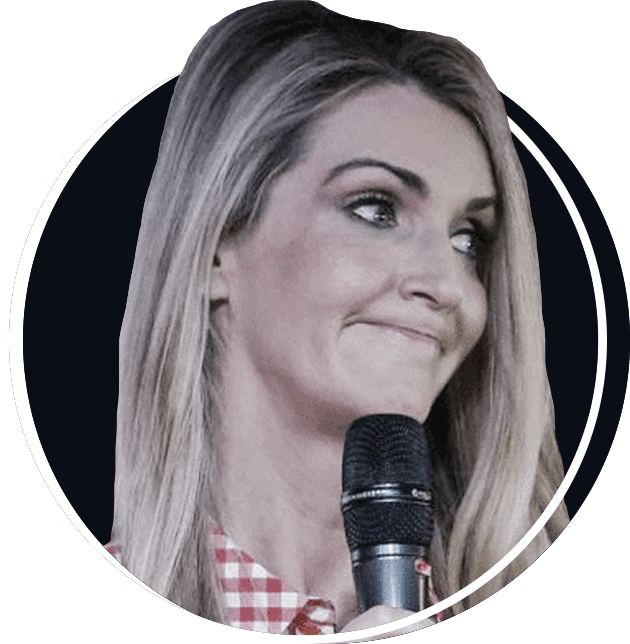 LOEFFLER ASSOCIATES WITH QANON, WHITE SUPREMACIST SUPPORTERS
In her Senate campaign, Kelly Loeffler has kept some questionable company, including a QAnon believer and a right-wing supporter of white supremacists. 
Loeffler has "celebrated" the endorsement of Marjorie Taylor Greene, the newly elected congresswoman "who has embraced elements of the QAnon conspiracy theory and has a history of making racist and bigoted comments."
In announcing her support for Loeffler, QAnon believer Greene said of Loeffler, "she believes a lot of the same things that I believe." 
Loeffler also "granted an interview to a TV pundit associated with white supremacy and Nazism," OANN's Jack Posobiec.
In response to the interview, "Jewish groups and media observers pointed out that Posobiec promotes conspiracy theories and once associated with white supremacists including Richard Spencer, who organized the Unite the Right rally in Charlottesville, Va. Posobiec has been criticized in the past for posting anti-Semitic tweets, including tweets that included the numbers 14 and 88, codes used by neo-Nazis."